Can you have the freedom to totally be yourself AND be in an intimate relationship? That's a question we received from one of our listeners and it's a good one!
In this episode, we'll look at how personal freedom, true intimacy and separateness fit together. If your partner feels like a 'ball and chain', you're doing something wrong. Listen up and learn how to embrace who you are while strengthening the intimacy in your partnership.
Here are a few of the highlights:

SHOWNOTES
A Question From A Podcast Listener About Giving Space [2:00]
Intimacy Vs Closeness [4:00]
Why The 'Ball And Chain' Joke Is Such Bullshit [6:00]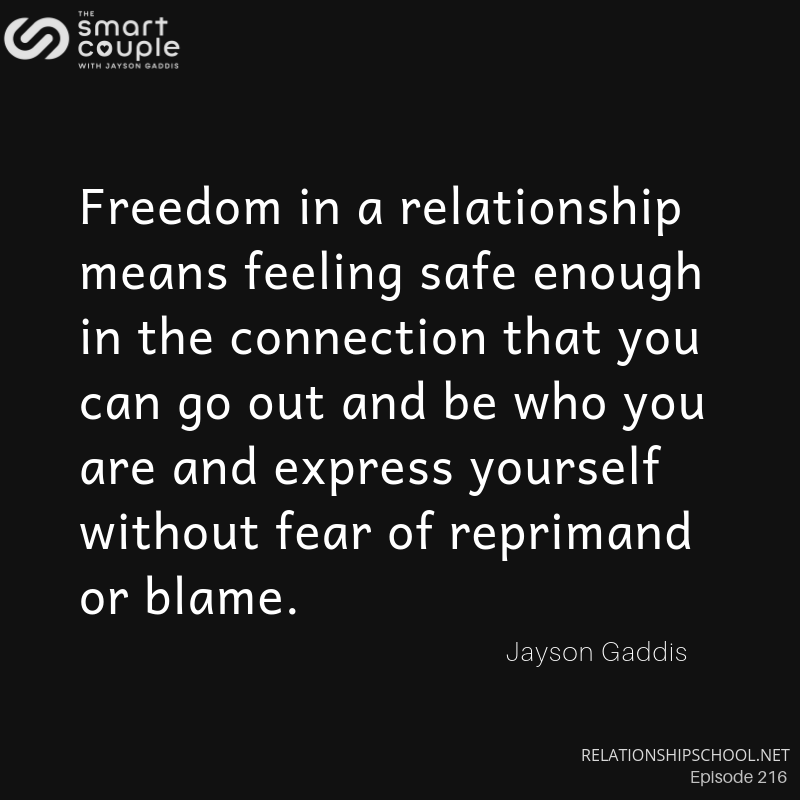 HELPFUL LINKS
The Relationship School's® Weekend Intensive
In Boulder Colorado! November 9-11, 2018
– Embracing Conflict – 
Most of us never received an education about what it takes to make a mature romantic relationship work, especially how to effectively navigate conflict to feel closer rather than erode trust and intimacy. Join us for 2.5 days you can't afford to miss if you want to go to the next level in your intimate partnerships.