So you're dealing with a breakup… it hurts. You're angry. You're afraid. You NEED to feel that pain. Running away from it will only make it worse.
In this episode, Jayson offers a sort of guided meditation to ensure you're not dwelling on or stuffing the emotions you need to feel to work this heartache out of your system. Tune in, feel connected, gain some peace and remind yourself that you're a badass.
Here are a few of the highlights:

SHOWNOTES
A Guided Meditation For People Facing A Breakup [2:00]
Is Your Past Pain Playing Into Your Current Heartache? [12:00]
Choose Who To Talk To About Your Breakup Wisely [14:00]
How Relationship School Coaches Can Help You Through Your Separation [18:00]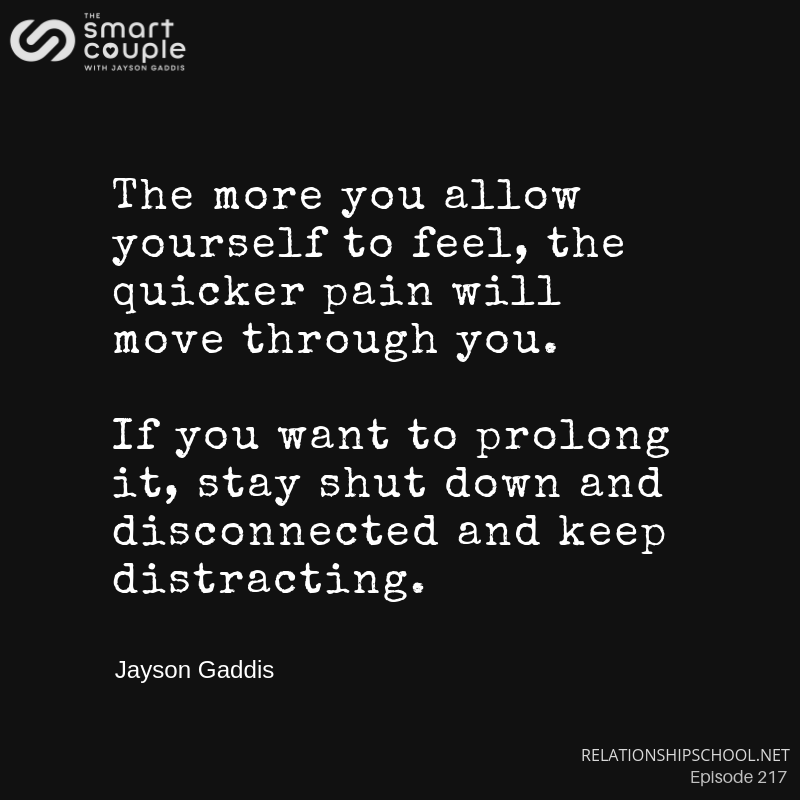 HELPFUL LINKS
The Relationship School's® Weekend Intensive
In Boulder Colorado! November 9th – 11th, 2018
– Embracing Conflict – 
Most of us never received an education about what it takes to make a mature romantic relationship work, especially how to effectively navigate conflict to feel closer rather than erode trust and intimacy. Join us for 2.5 days you can't afford to miss if you want to go to the next level in your intimate partnerships.