Intro to Parts Work: How to Address Painful Habits & Uncover Innate Goodness
Coach Training with Liz Green
2 Hrs – Prerecorded
Investment: $97
Earn 1.5 CCEs
Do you know how to identify which part within you is "in the room" (i.e., a people-pleaser, helping part, or a grounded, curious, reflective part), conversing with your client, and which part is alive in your client  (i.e., a young fearful part, a protective part, a rageful part), speaking with you? 
Knowing this can help identify which part is alive within themselves outside their coaching session, which can lead to more self-awareness of how they land on others. Additionally, you'll discover more tools to attend kindly to these parts, deepened self-compassion, healing of the underlying unhelpful/painful belief systems, and very old attachment wounds that birthed these parts to begin with.
If you enjoyed the taste of attachment theory and nervous system science that you received in your level-one training and feel ready to learn more about the effects of trauma on the mind and how to speak to/work with your clients' various parts, this training is for you.
In this training you will learn:
The "Protective System" ("Managers" in the Internal Family Systems model.

How to identify your own parts.

How to un-blend from a part.

How to use parts work in your coaching practice.

How to get to know the part using the 5 Fs.

What Self-Energy

is and why its important.
Included as always: a step-by-step integration roadmap to support your next action steps.
Intro to Parts Work: How to Address Painful Habits & Uncover Innate Goodness
Coach Training Instructor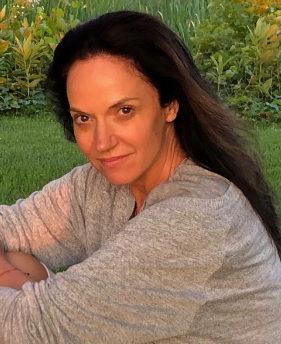 Liz's distinctive approach combines all 3 models to help clients, group members, and students address obstacles and underlying issues to promote inner clarity, compassion, connectedness, and ultimately inner balance and harmony.
Liz has designed courses and trainings to teach therapists and coaches how to merge these models to work with individuals and groups. Liz recently authored an upcoming book called The Group, co-hosts a successful podcast called Bossy Brilliant & Badass, and is also a trial consultant and uses psychodrama and IFS to help trial attorneys gain further insight into their cases. Liz has a private practice in New York where she facilitates ongoing groups and workshops.