Do you have a partner, friend or family member with an addiction? Feeling discouraged about their ability to change? Well, it might be helpful to know that often times at the core of addiction … is a relationship problem.
Addictions come in many varieties, from drug addiction to phone addiction, but all types make loved ones feel like a lower priority than the habit. That's painful! Your attempts to save an addict from collapse might work (and feel good) for a while, but that method is a one-way street to fallout. That's painful too!
In this episode, Jayson draws the connection between relationship issues and addiction. He also has some tips for anyone that cares for someone struggling with addictive behavior.
Here are a few of the highlights:

SHOWNOTES
The Connection Between Addiction And Prior Relationship Issues [2:00]
Tips For People Who Love An Addict [4:00]
Why Trying To Help Save Them Is A Bad Idea [7:00]
Addressing The Addict In Your Life Starts With You [10:00]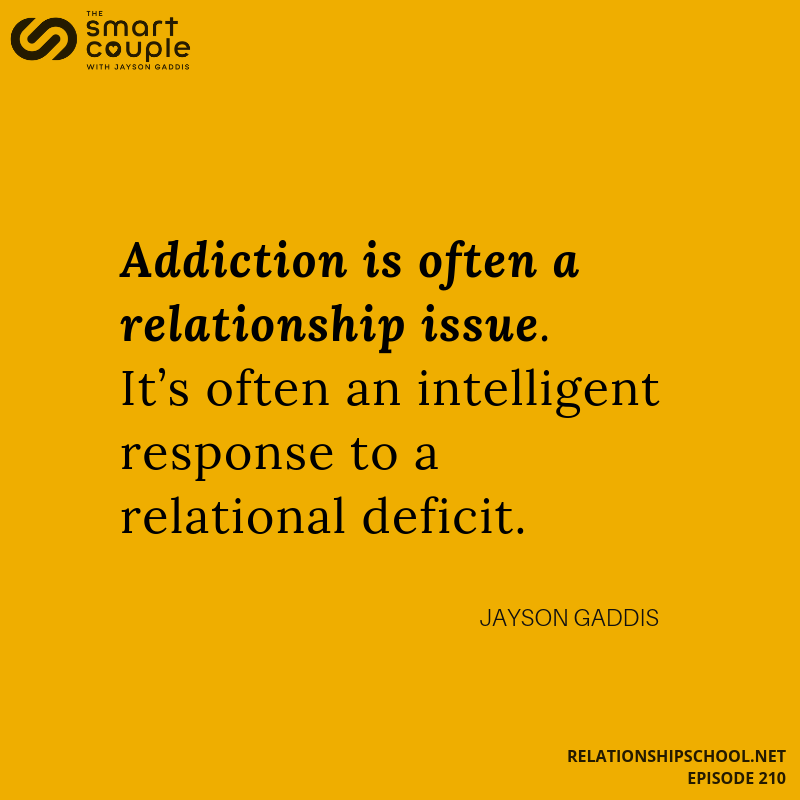 HELPFUL LINKS
The Smart Couple Quote Book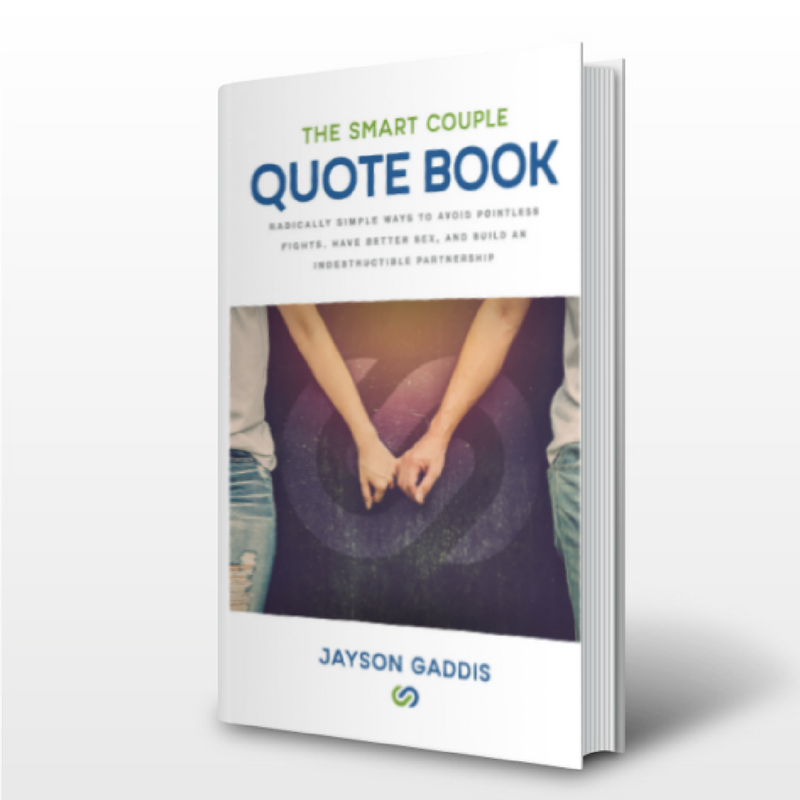 The Smart Couple Quote Book is a beacon of light for growth and development oriented couples. You will learn radically simple ways to avoid pointless fights, have better sex, and build an indestructible partnership. With these tools, you'll be able to turn any relationship challenge into a powerful healing opportunity that deepens and strengthens your love. This book is for couples and individuals who are motivated to understand themselves and work on themselves in order to earn a safe, sexy, and successful partnership.