In this episode, you'll find out "The top 5 things men want from women in a relationship."
And, the #1 answer, and clear leader by far, may surprise you. No… it's not sex.
Listen in to hear what men—who are willing to share their vulnerability—are saying they really want in a relationship. Ellen and I dig into what these brave men are bringing to the relationship conversation and consider what their responses point to.
I also mention in the Podcast, Ellen and I are looking into mentoring a couples mastermind. We want to work directly with a group of couples who are serious about taking their relationships to the next level of fulfillment.
If you're interested, lets us know! Send us an email at
[email protected]
with the subject line "Yes, I'm interested in the upcoming Couples Mastermind with Jayson & Ellen!"
Here are a few of the highlights:

SHOWNOTES
4:40 What surveyed men said they want from women
9:05 Acceptance
15:30 Support
17:35 Communication
20:30 Presence

26:05 Honesty
HELPFUL LINKS
GUEST BIO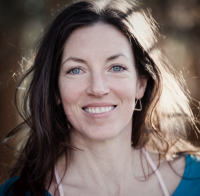 Ellen Boeder is a psychotherapist in private practice in Boulder, Colorado. Since 2004, she has worked primarily with women and is now incorporating couple therapy into her practice. Her theoretic approach includes transpersonal psychology, developmental attachment theory, family systems, and somatic and energetic modalities. For couple therapy, she also utilizes Stan Tatkin's model, the Psychobiological Approach to Couple Therapy (PACT). She is inspired to support women and couple's heal and grow in ways that liberate their authentic selves.