THE HOLIDAYS ARE COMING! Are you ready for all the family time? Or dreading it?
Even if your parents hurt you in the past, your uncle is a jerk, and you and your cousin aren't talking… you can still enjoy time with them. You just need the proper mindset and tools to manage the tension. With a little preparation, you can deepen your relationships with those you usually drift farther and farther away from every time you're together, especially over the holidays.
Have the best November and December of your life this year. It's all up to you.
Here are a few of the highlights:

SHOWNOTES
Why Holiday Cheer Can Be Such Bullshit [2:00]
What Role Are You Playing To Appease Your Extended Family? [4:00]
Consider Cutting Your Parents Some Slack [6:00]
Terri Cole Holiday Drama Hotline Info [8:00]
Two Mindsets To Adopt For The Holidays [11:00]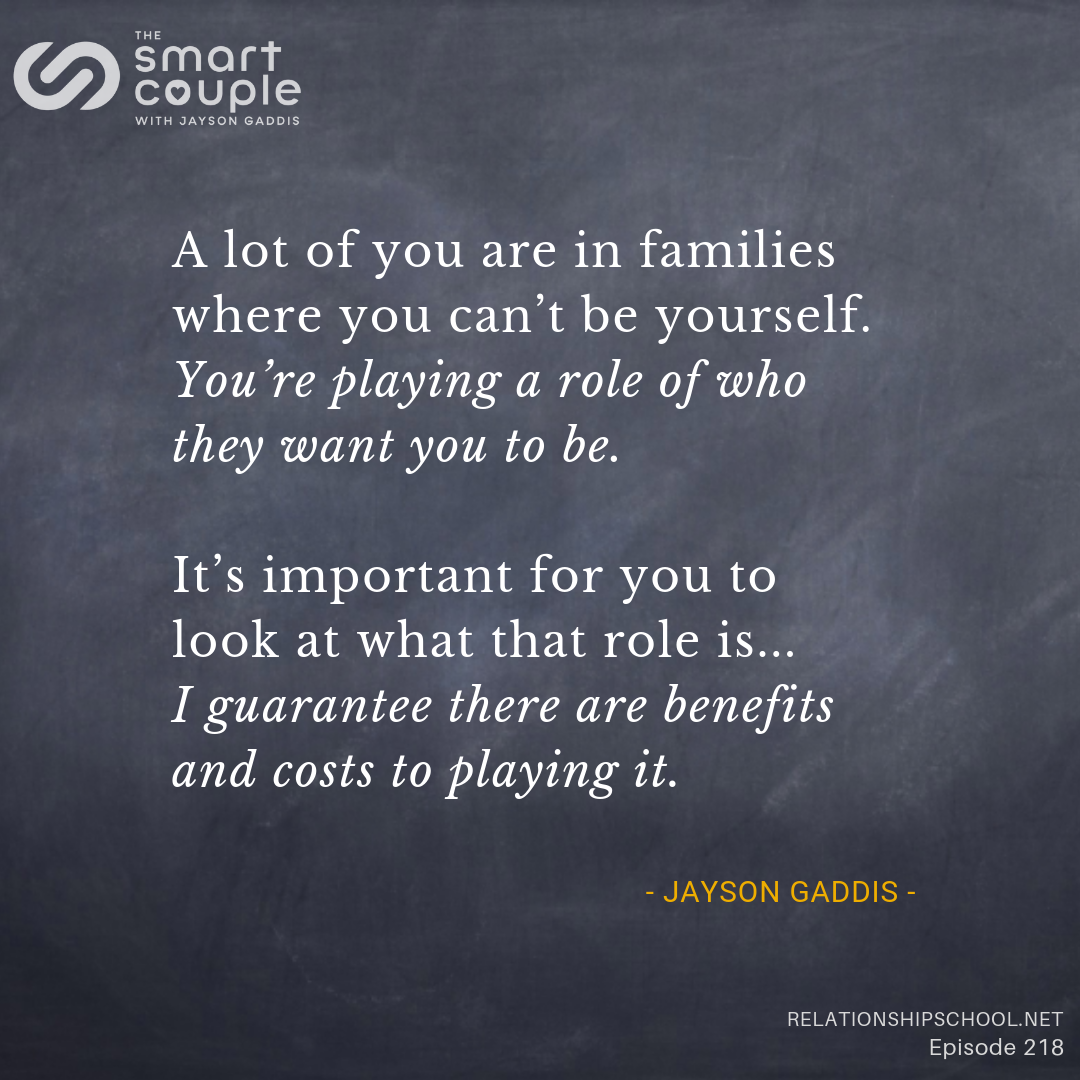 HELPFUL LINKS
Family Drama Hotline
A Live Webinar Hosted By Jayson Gaddis & Terri Cole
– Tuesday, November 20 at 7pm MST, 9pm ET – 
We're going to be talking about:
How to set a BOLD intention to make the most of the holiday
How to navigate even the most triggering of people
What fights to fight and which to let slide
How to set firm and clear boundaries with those "difficult" people
How to protect yourself and/or your partner, kids
How to love your family through their faults & BS
How to take a family relationship deeper and get even more real
… plus we'll answer YOUR questions about YOUR unique family situation live