If you're reading this, chances are you're interested in personal growth, healthy relationships and improving your life. So… why are you letting your family dysfunction ruin the holidays every year? TAKE YOUR POWER BACK, be a grown-up and stop letting your family doom your vacation time!
Terri Cole is a New York City-based, licensed psychotherapist, relationship expert and host of the Hello, Freedom podcast. As an experienced therapist, she's picked up all sorts of creative (and funny) strategies for handling problematic family relationships and interactions.
Listen in to get a helpful taste of the coaching Terri and Jayson will offer during their upcoming, free webinar, Family Drama Hotline (see info below).
Here are a few of the highlights:

SHOWNOTES
Why Interacting With Family Can Be So Difficult [1:00]

Terri Cole's Family Experience [3:00]

The Importance Of Boundaries and Language With Family [7:00]

Examples Of Managing Family Dysfunction Successfully [9:00]

Strategies For Avoiding Unwanted Conversations With Family [14:00]

Is It Okay To Just Walk Away From Shitty Family Conversations? [19:00]

Taking A Break From Family And Avoiding Family Holidays Altogether [21:00]

When Mom And Partner Are Competing For Attention [25:00]

Family Drama Hotline Info [29:00]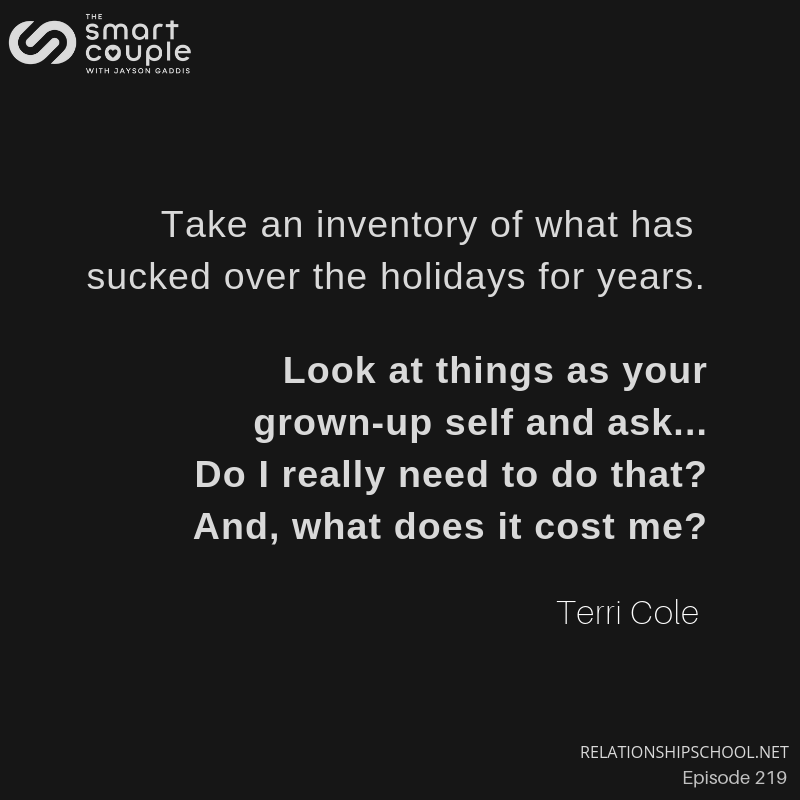 HELPFUL LINKS
Family Drama Hotline
A Live Webinar Hosted By Jayson Gaddis & Terri Cole
– Tuesday, November 20 at 7pm MST, 9pm ET – 
We're going to be talking about:
• How to set a BOLD intention to make the most of the holiday
• How to navigate even the most triggering of people
• What fights to fight and which to let slide
• How to set firm and clear boundaries with those "difficult" people
• How to protect yourself and/or your partner, kids
• How to love your family through their faults and BS
• How to take a family relationship deeper and get even more real
Plus…
• We'll answer YOUR questions about YOUR unique family situation live