If you're like most people, you spend FOUR HOURS A DAY on your phone and check it ONE HUNDRED TIMES! Are you using all that time on Facebook, Instagram and other apps to improve your life and the lives of others? Or, are you wasting your life on your phone, becoming more and more disconnected?
After going through a divorce Mark Shapiro left his successful career at Showtime behind and started a podcast called Are You Being Real?. Then, another difficult event in Mark's journey inspired him to take on an EXTREME social media experiment and, wow, did it change his relationships!
If you use social media and want to hear a unique story about rebuilding after a separation, this episode is worth every minute!
Here are a few of the highlights:

SHOWNOTES
Who is Mark Shapiro? [5:00]
Some Social Media Fails [12:00]
Mark's Extreme Social Media Experiment [16:00]
Why do we Avoid Reaching out to Friends Online? [27:00]
Mark's First Marriage: Before & After [31:00]
Showing Appreciation When You're not Feeling it [34:00]
What was Open Relationship Life Like? [37:00]
Advice for Couples Considering Divorce [48:00]
Why Being Real is Important [56:00]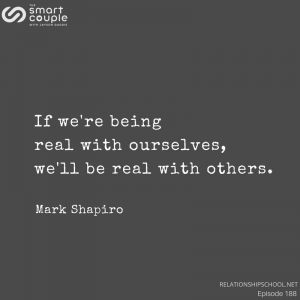 HELPFUL LINKS
GUEST BIO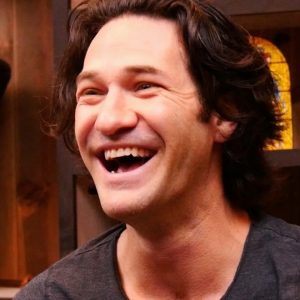 A former executive at Showtime Networks Inc., Mark Shapiro left the safety of his 12-year career and 6 figure income to live a more fulfilling life and be a positive interruption to the status quo. Through his acclaimed authenticity themed podcast – Are You Being Real?, innovative virtual gym to elevate your mind, performance, & results – Winning Weeks, and his TEDx Talk – The Art of Authentic Connection in a Digital World, Mark lovingly challenges people to be real with themselves & others and is re-inventing the way we support & connect with each other – igniting people to stand for what they believe in to live happier, healthier & more connected lives.
In under 3 years, Mark's work has touched the lives of over 200,000 people; he has interviewed hundreds of thought leaders, entrepreneurs & artists on the Are You Being Real Podcast (#7 on iTunes in Spirituality; April '17), grown the Winning Weeks leadership community to hundreds of members, and has conducted cutting-edge social experiments that have earned him the opportunity to speak internationally & share his message with the world. Mark is leading the way with authenticity, integrity & vulnerability, and when he isn't working, he spends his time playing, dancing, crying & being a vocal Alzheimer's advocate.