A lot of people do not know what their true purpose in life is. What if I told you that connecting to nature can help you uncover what your life's purpose is?
A few months ago, I took my son on a father and son bonding trip courtesy of the Twin Eagles organization. The founder of Twin Eagles, Tim Corcoran, has been working with people of all ages and offers a father-son wilderness program.
Since my son and I love nature and camping, we thought this was going to be like our previous camping trips where my wife and daughter joined along and we pitched a tent and roasted marshmallows around a campfire. But this father and son trip was so much more than that.
Imagine being out in the woods with your son for five days and connecting deeply with nature while getting through challenges together as a team set forth by the program. Let me tell you, we acquired wilderness survival skills and learned how to rely on each other for the most basic things such as food and water.
After we came home, my son and I were relieved we got through it together alive (we heard bears and wild animals moving around at night and we did get a little scared). But we also felt a certain connectedness to each other that we didn't have before – it was the connection we had with the natural world that made our bond stronger.
We had such an enlightening experience that I reached out to Tim to interview him for my podcast. To my great surprise, Tim has been involved in creating nature retreats for people for over 20 years. He also coaches people to find their true purpose through nature.
During the podcast, Tim talked about his teachings and how he helps people discover their life's purpose. One of the questions I asked him was, "What are the first steps someone needs to do to begin to make a change and find their purpose?"
He said the first step is being honest with ourselves and asking, "Is my life working?" If you think that the current path you are on is not working, then you need to come to terms with it by saying, "This isn't working and I'm not okay with it." That's a scary thing to do, but it is worth it because your life has a purpose.
He also talked about fasting from bad habits that have a numbing effect on your life such as alcohol, drugs, and the time you spend online. Taking a break from bad habits can help you define what your true purpose is.
Now let's define purpose. Most westerners think your purpose in life means, "What am I doing in the world?" For Tim, your purpose is not about what you are doing, but who you are being on the deepest level in the world.
Questions to ask yourself to find your true purpose are, "What is my inherent nature? What are the inherent gifts that I was uniquely born with?" In order to answer these questions, Tim suggests you need to slow down in the fast-paced world and focus on being energy, rather than investing in the 'doing' energy.
One thing you can do to slow down is to immerse yourself in nature. You can take a walk at the park and this will help you discover what it means to be alive by being vulnerable by connecting with nature.
If you want to learn more about relationships go to http://relationshipschool.com/training.
Jayson
Founder, The Relationship School®
Shownotes:
3:50 Introduction Tim Corcoran
6:15 The importance of having a connection with nature
13:20 Connecting with yourself through nature
19:45 Giving back and helping others to create a connection with nature
24:25 First steps towards finding your purpose
30:20 Listening to yourself and your emotions
38:50 The father-son / mother-daughter experiences
49:15 Advice for people who want to reconnect with nature and themselves
56:45 Action Step
Useful Links: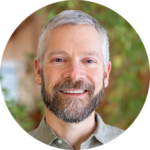 For the past 25 years, my entire adult life, I've been relentlessly following my vision to discover and fulfill my life's purpose in service to humanity and our world.  Since childhood, I've had a passion for wild nature and the great mysteries of life, consciousness, and soul.
As a boy I had an incredible zest for life, which at times got me into all kinds of trouble.  Yet as I looked around me at the adults in my world, none of them seemed to be fully alive, their spirits seemed dampened… to say the least.  I remember wondering, "Is this all there is for me when I grow up?"
I experienced my fair share of childhood trauma including abuse, bullying, and divorce.  As a result, I realized that the American dream was a pipe dream, and after playing by the rules and graduating from university, I went out in search of truth.  I needed to find a pathway that didn't just serve me, but served the greater culture and the world itself.
Fueled by my passion for nature and the great mysteries of life, I sought out indigenous wisdom by living and learning from Native American communities, families and elders, including the Navajo Nation of the desert southwest, the Oglala Lakota of the Great Plains, the Odawa people of the Great Lakes, and the Spokane Tribe of the Inland Northwest.
The wisdom I found guided me to look back inside to my own soul, as well as outside to the soul of nature.  The deeper I looked in each direction, the more overlap I found. Guided by vision and purpose, I immersed myself in deep nature connection and earth-based mentoring, studying with the best visionary mentors and wilderness schools.  Eventually, I founded my own, along with my wife Jeannine.  In 2005 we started Twin Eagles Wilderness School, which is still running strong today. As I served thousands of people to develop a spiritual connection to nature, my learning didn't stop.  In order to find the success I did, I had a tremendous amount of fear, resistance, and doubt to move through.  I joined the men's movement and a men's group and practiced emotional maturity amongst a circle of initiated men until I found myself as a leader in that work.