Want to hear the reason his first marriage didn't work out? He bought a house, had a successful job, and thought this is what she wanted. But, it didn't work. Hmmm…
Michael was lost, confused, and going in the wrong direction.
HIs story is similar to a lot of men. Listen in as Michael tells his story and how he turned it all around and finally found "success" in his 2nd marriage.
We also cover the 5 myths, or illusions, of manhood.
If you need a hit of positivity in the midst of challenge, listen to this one.
Here are a few of the highlights:

SHOWNOTES
(3:26) Introduction Michael Taylor

(8:24) How being emotionally unavailable messed with his first marriage

(13:55) The five illusions of manhood

(16:54) How to handle conflict in marriage

(22:35) Support and intimacy with other men

(28:45) Therapy and help from men of different races

(34:34) Optimism about racial issues
HELPFUL LINKS
GUEST BIO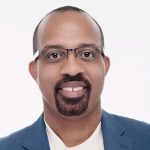 Michael Taylor is a motivational speaker, entrepreneur, author, and a radio show host who helps people around the world attain more success in the midst of great challenges. He is equipped with sound consulting principles and well-validated techniques which produces amazing results.
Born in the inner city projects of Corpus Christi, Texas to a single mother of six children, Michael learned to be strong as he rose above every circumstance and became a successful mid-level manager of a multi-dollar company at a young age of twenty-one. Being a victim and conqueror of the pain and humiliation attached to divorce, bankruptcy, and foreclosure, he learned to use his predicaments as a stepping stone for him. His zeal to rebuild his life led him to discover his inner self. For over 25 years, Coach Michael has dedicated his life to helping others attain their full potential. He is an exemplary teacher who uses his life experiences to groom people, helping them achieve complete happiness and satisfaction in their careers, businesses, and personal lives
Ornamented with a self-motivated personality, he prefers to take the extra step in staying unique and reaching his aspirations. Coach Michael is happily married for sixteen years now and living his dream of an extraordinary life while being in service to others. He currently resides in Stafford, Texas.