Get Certified As A Relationship Coach
Deepen The Meaning & Fulfillment In Your Life By Helping Others
Become the kind of relationship coach who works for yourself and within the first session, gets right to the root of the client's issue and helps them start dismantling it through high quality challenge and support.
3 Main Bullet Points from Video
Imagine a career that draws on your passion
Imagine a career that draws on your passion for personal growth and relationships, that harnesses your ability to support, challenge, and connect with others, and helps you to develop as a person while you help others to do the same.
What if you could earn a living while making an impact on thousands of people's lives, and even on the future of society and how we treat each other? That'd be pretty cool, right?
Well, that job does exist. It's the job of a relationship coach, and I believe that relationship coaches will play a crucial role in the future of our culture, not only in the U.S., but around the world. A career as a relationship coach can be incredibly fulfilling, both professionally and personally. You can work from home and coach people virtually all over the world. Becoming a relationship coach really could change your life, and it can also change the world.
Look around at people. What do you see?
I see a lot of people in pain, suffering, and struggling in their interpersonal relationships. Here are a few highlights:
An estimated 80% of couples are headed in the direction of divorce within their first four to five years of marriage (Gottmans).
Stress related aliments costs the US $300 billion every year. $100 billion more than what obesity costs.
7 out of 10 Americans take at least one prescription drug
1 in every 10 Americans takes an antidepressant
Loneliness is more lethal than smoking 15 cigarettes per day
Only 12% of mental health conditions in the DSM-V have a treatment for them.
The rate of antidepressant use in this country among teens and adults (people ages 12 and older) increased by almost 400% between 1988–1994 and 2005–2008 (National Center for Health Statistics)

Only the Best
I see a lot of people in pain, suffering, and struggling in their interpersonal relationships. Here are a few highlights:
BIPOC & LGBTQIA+ Scholarship
In 2019, we established the Diversity Outreach Program, with a mission to increase diversity among our students and to support inclusion to those who identify as Black, Indigenous, or People of Color (BIPOC) and Lesbian, Gay, Bisexual, Transgender, Queer, Questioning, and Intersex and Asexual (LGBTQIA+). 14 partial scholarships have been awarded, since the inception of this program. In support of our commitment to inclusivity and diversity, we will be awarding four RCT scholarships to qualified applicants. If this is you, we encourage you to click here to apply by the application deadline of November 20th, 2020.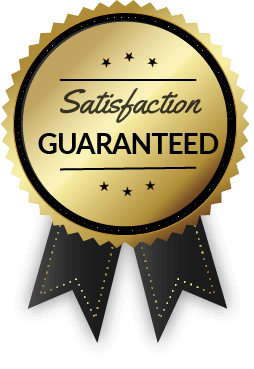 Our Guarantee
When you enroll into RCT, you are eligible for a 30-day, unconditional refund of any payments made (minus your non-refundable deposit & $997 product fee, which will be applied toward the purchase of the DPIR program). You will have until March 4, 2021 to exit the course and provide us with a written request for a refund. We require that you take part in an exit interview with a member of our student development team prior to releasing your funds. After 30 days, you are no longer eligible for a refund, and any requests made for one will not be honored under any circumstances.
30 days allows you enough time to get a good taste of what we are doing. It's also a time for us to evaluate your ability to do the work. We expect students to abide by the student agreement outlined in your student handbook. We reserve the right to remove you from the course at any point if we determine you are not ready for the program or are not abiding by the student agreements. Should this occur within the first 30 days, your full payment minus the non-refundable deposit will be refunded, provided it is within the first 30 days. If this occurs after the first 30 days, your right to a refund will be forfeited and you will remain obligated to any remaining payments.
Your investment into RCT does not end with your financial payment. An investment of time and energy are required, and if you are selected to enroll in our program, you are expected to play full out! We will lean into challenges together and you will not only learn how to have a successful relationship, you will learn what it feels like, because you will be a part of one with our School. It takes hard work, commitment and a willingness to apply consistent, steady practice. If you will engage in the process and take risks, you will leave here with the kind of lifelong results that can never be learned in a textbook.
Your Investment
Once you're accepted into the training, you can choose the payment plan below that best suits you.
Be sure to check out if you qualify for our BIPOC & LGBTQIA+ RCT Scholarship – scroll down for more information!
Super Early Bird
DPIR ($2,500 value)

RCT Tuition
Early Bird
DPIR ($2,500 value)

RCT Tuition
Full Price
DPIR ($2,500 value)

RCT Tuition
Are you a DPIR or DPIR Student? Ask for our discounted tuition rates during your interview, after you apply.
Our Next Training Begins in February 2021
Students who enroll are given immediate access to the RCT online community, where interaction among classmates, from all over the globe, begins!
All classes occur on Tuesdays and are 90 minutes in duration, starting at 12:30 pm MT.
The classes and event dates are listed below so you can put them on your calendar:
First Semester – Virtual Classes
February 2nd
February 16th
March 2nd
March 16th
March 30th
April 20th
May 4th
May 18th
Second Semester – Virtual Classes
June 1st
June 15th
June 29th
August 3rd
August 17th
August 31st
September 14th
September 28th
October 12th
Special Events
RCT Orientation Call on January 27th, 12:30-1:30 pm MT
Virtual Live Intensive on February 12th, 10 am-3 pm MT
Optional In-Person Graduation happening October 20th-23rd
A Final Thought
We live in a time where so many of us are waking up to the possibility that we can make a living truly
helping others while having the freedom and flexibility we crave. The possibilities are truly endless here.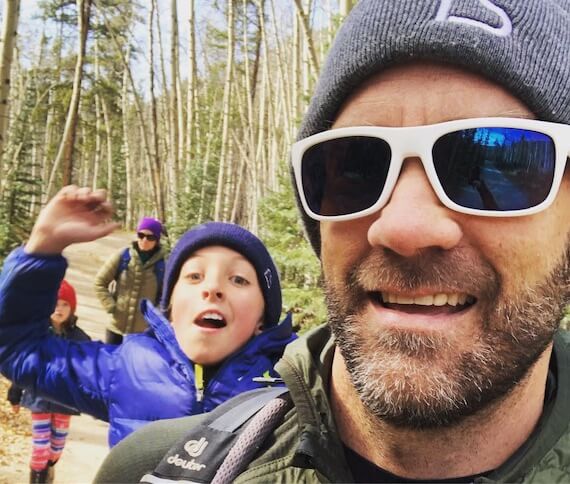 The Relationship School's® work reaches individuals, partnered individuals, couples, parents, teens, and young adults. We have the ability to impact so many people and make their lives better by helping to improve how they relate to one another. By becoming a certified Relationship Coach, you can make a living helping others transform their relationships while having the career flexibility and freedom that you've always wanted. It's attainable, and it all starts here. Our Relationship Coach certification training is at the top of its industry and unlike any other program out there. The skills you'll learn are revolutionary and will empower you to positively change as a person, too. You'll come away with a deep understanding of relationship dynamics and the confidence to coach others who truly need your help. I look forward to reviewing your application and seeing you soon at training!
My warmest regards,
Jayson Gaddis
Founder of The Relationship School®
You can improve that natural ability to help others by becoming a Relationship Coach and you can upgrade any old habits of enabling, codependency, or rescuing.
Success Stories from our 
Graduates
It is difficult to put into words the vast gifts that I received from my RCT experience. I keep telling people it was life changing. And it truly was markedly life changing. I have been in the field of psychology and counseling since 1995. I love the field and know that I am on track for my life purpose yet was feeling stalled and stagnant. I was starting to feel burned out and I shifted my career trajectory into private practice and went about the business of acquiring new knowledge and skills specific to coaching. I graduated from the course feeling more confident in my skill level working with clients and with a renewed vigor for my career.
I'm married and I have an eight-month-old baby. I started off in DPIR and then RCT. I actually left my job as an environmental scientist and now I'm coaching. Without doubt, the Relationship School was the catalyst for me to switch careers and to be a stay at home mom at the same time.
I was very eager to learn about myself, learn about my helping abilities with people. And in reality I know I'm a helper, I know I like to rescue sometimes, I know that sometimes I can lose a lot of energy in connections with other people when they're going through something just with my own exertion. So I was really ready to just be like, "Okay, how do I do this? How do I help people and not kill myself while I'm doing it?"
And now at the end of the nine months, I've realized there are ways to help people where I don't need to exhaust myself because it's changed my life. I've also seen where my relationships have grown, especially the one with my mother who was one of the most challenging ones. In high school, I said on my bucket list that I wanted to have a continuously evolving relationship with my mother, and I really can think of this education here and my willingness as well to come and do the work that my mom's not the most challenging person for me anymore. And I feel so much closer to her.
Not ready to apply for our coaches training program